Santo Domingo (Dominican Republic)
More than 450 of our beds, cribs and furniture are in the rooms of three public hospitals in Santo Domingo, Dominican Republic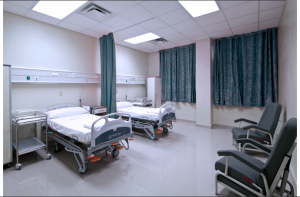 Santander (Spain)
More than 400 of our floor beds, patient chairs, companion chairs and bedside cabinets were installed in the expansion of the University Hospital of Valdecilla.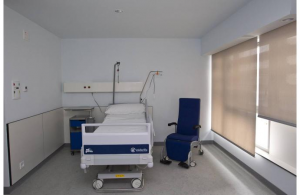 Casablanca (Morocco)
We have supplied all hospital beds and complementary furniture at Cheikh Khalifa Hospital in Casablanca, one of the newest and most modern hi-tech hospitals in Africa.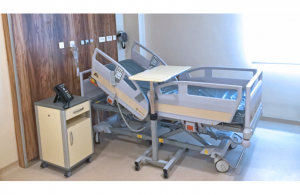 Madrid (Spain)
More than 900 NewCare model beds with bedside cabinets and armchairs are in the rooms of the San Carlos Clinical Hospital in Madrid.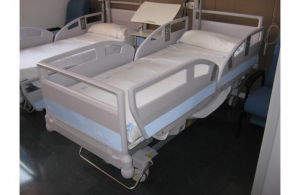 Pamplona (Spain)
The 39 rooms of the Neurological Center of Integral Care in Pamplona have been equipped with newcare beds and bedside cabinets with complement. This is one of the most important centers in Europe specialized in neurorehabilitation in both adults and children.