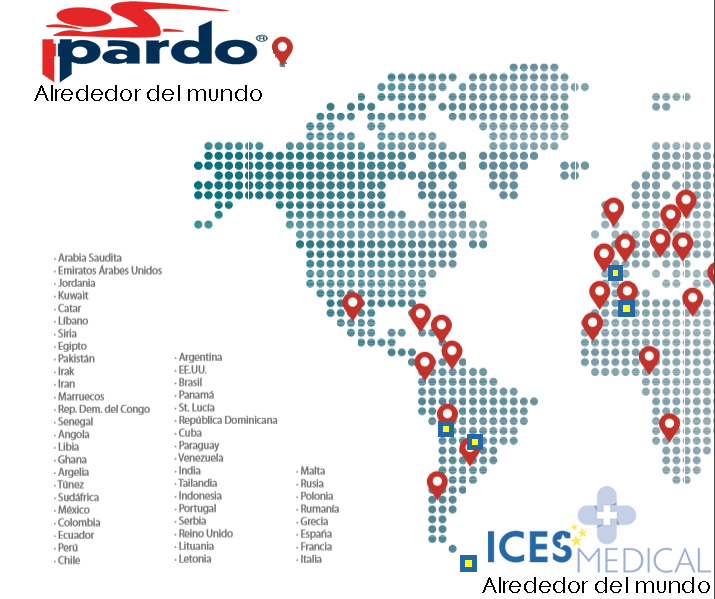 The headquarters of ICES Medical is located in Valladolid, Spain.
From our subsidiaries in Peru, Paraguay and Algeria we develop comprehensive hospital equipment projects, such as those we have prepared for itinerant hospitals in Guinea Conakri, Bechar-Algeria's high-tech military hospital, Peruvian mobile hospitals or Provisional Hospital of Marcona, in Peru.
In terms of hospital beds and their associated furniture, both for ICU and URPA and for rooms, PARDO is present all over the world, as it appears in the list of countries attached to the map.
The quality certified of PARDO products and their adaptability to the requirements of doctors according to the local health regulations in the most diverse points of the world geography have allowed important hospitals in the five continents have chosen PARDO as its official manufacturer in their comfort areas.